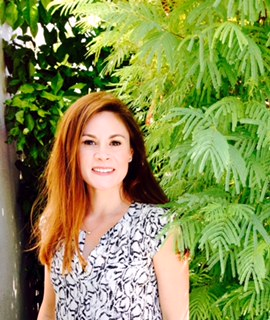 Nicole C. Yule, M.A.,CCC-SLP
Nicole C. Yule is a certified speech-language pathologist licensed in both Arizona and California. She has over ten years experience working in private practice and in schools with children, adolescents, and their families. She received her Masters of Arts Degree in Speech-Language Pathology and Audiology from New York University, graduating in the top 5% of her class. Nicole also completed additional graduate studies at Lund University in Sweden, specializing in Advanced Phonological Disorders. She holds a Certificate of Clinical Competency (CCC) in speech pathology earned through the American Speech & Language Hearing Association (ASHA).
Nicole specializes in the evaluation and treatment of a variety of difficulties such as Articulation and Phonological Disorders, Expressive and Receptive Language Delays, Auditory and Language Processing Disorders, Tongue Thrust, Voice and/or Resonance Disorders, Verbal Dyspraxia, Dysarthria, Cognitive-Communication, and Aphasia.
Nicole has an ability to build relationships with both children and their families. She has an easy, natural style which allows her to adapt across a wide range of age levels, personalities and disabilities. She is versatile, creative and fun, and her experience, knowledge and personality enable her to be effective at individualizing therapy to suit the specialized needs of each client.
If you are interested in scheduling an appointment or just want more information, you can call Nicole Yule at
602-694-6089
or send an email directly to
ncyule@gmail.com
.
Nicole accepts Blue Cross Blue Shield, Arizona Foundation, and may be an out of network provider with other insurance companies. Please call you insurance to verify out of network benefits.