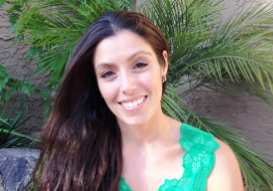 Gina De Simone, PsyD, PLLC
​

Dr. De Simone is a licensed clinical psychologist and registered play therapist specializing in working with children, adolescents, and their families. She recieved her B.S. in psychology from Arizona State University and went on to complete her Masters and Doctoral degrees in Clinical Psychology at the Arizona School of Professional Psychology, Argosy University/Phoenix.
Dr. De Simone specializes in treating ADHD, Adjustment issues, Anxiety Disorders, Autism and Asperger's, Behavioral Issues, Depression and Mood Disorders, Gender Dysphoria, Trauma, Self-Esteem, Parent Child Relational Issues, Sibling Issues, and Parenting. Treatment modalities may include Cognitive Behavioral Therapy, Play Therapy, EMDR, Social Skills Training, Stress Management, and Psychoeducation. When working with children and teens, Dr. De Simone encourages family and caregivers to be involved in the treatment process to provide further support to the individual, greater family connectedness, and generalize skills and strategies beyond the therapy hour.
Dr. De Simone is contracted with BCBS/AZ and accepts CHAMP/VA. Please call your insurance company to verify outpatient mental health benefits and out of network benefits.
If you are interested in scheduling an appointment or just want further information, you can call Dr. De Simone at 602-795-1670 EXT. 1 or email her directly at DrGina@childpsychaz.com.