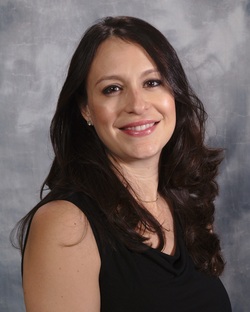 Lisa Elder Outhier, Psy.D., PLLC
Lisa Elder Outhier, Psy.D., PLLC is a licensed clinical psychologist and Registered Play Therapist who specializes in working with children, adolescents, college students, and parents. Dr. Outhier received her Bachelors degree in psychology from Arizona State University. She completed her Masters and Doctoral degrees in Clinical Psychology at the Arizona School of Professional Psychology, Argosy University, Phoenix.

Dr. Outhier's specialties include anxiety and depressive disorders, adjustment issues & stress management, trauma, ADHD, OCD, Autism Spectrum Disorders, mood disorders, and gender and sexuality issues. Intervention strategies include play therapy, Cognitive-Behavioral therapy, Dialectical Behavior therapy, Interpersonal Therapy, EMDR, parent education and behavior management, and social skills training. She also provides clinical supervision to doctoral students in training.

Dr. Outhier offers psychological and psychoeducational testing services for assessment and diagnosis of social/emotional/behavioral issues, ADHD, and learning disabilities.

Dr. Outhier is a former Associate Professor of Clinical Psychology (2005-2015) and current adjunct professor at the Arizona School of Professional Psychology at Argosy University, Phoenix. She teaches classes in lifespan development, child and adolescent psychopathology, child and adolescent psychotherapy, child and adolescent assessment, and specialty interventions for children and adolescents. Research interests include social skills interventions with autism spectrum and ADHD populations.

Click link below for curriculum vita.

If you are interested in scheduling an appointment or just want more information, you can call Dr. Outhier at 602-795-1670 EXT. 2, or email her directly at drlisaouthier@childpsychaz.com. Dr. Outhier accepts Blue Cross Blue Shield and may be an out of network provider with other insurance companies. Please call your insurance to verify out of network benefits.